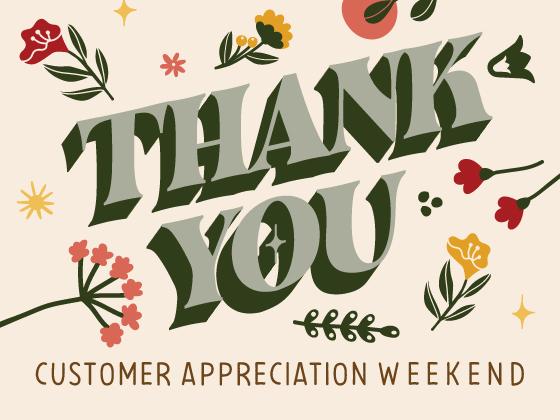 Independence & Great Neck Locations
Fall is a season of transformation, and we want to celebrate it with you, our valued customers! Mark your calendars for a fantastic weekend filled with gratitude and fall color as we invite you to our Fall Customer Appreciation Weekend this September 22nd-24th, 2023. Whether you are wanting to dive into a new gardening project or simply seeking fall inspiration, we have what you need to make your autumn truly fabulous. In celebration, we have some fun events lined up just for you:
- Our Grillin' in the Garden on Saturday, September 23rd from 11am-2pm
- The Fall Tea & Wreath Making Workshop on Saturday, September 22nd at 11am
- Great deals & giveaways
Let us thank you for your continued support of our local garden centers while immersing yourself in the beauty of autumn. We can't wait to see you there.