McDonald Garden Center Holiday Lookbook 2022
Expert Tips
The Garden Guru's Guide to Lifelike Trees
Custom Bows with the Garden Guru
The Perfect Gift for Every Gardener
Give them the gift of choice with a McDonald Garden Center gift card. Shop Now
Events
Houseplant Masterclass: Styling your Floor Plants
Independence & Great Neck Locations
Create a lush and leafy space with a perfectly styled floor plant. Through this in-store seminar, we will guide you through the ins and outs of floor plant care, including how to choose the right plants for your space, how to care for them, and how to style them for maximum impact. But it's not just about the practicalities - floor plants are also an opportunity to unleash your creativity and turn your home into a jungle paradise. So, join us and discover the many joys of floor plants. Your home (and your well-being) will thank you!
Seminar is FREE. Walk-ins welcome, no registration required. Seating is limited.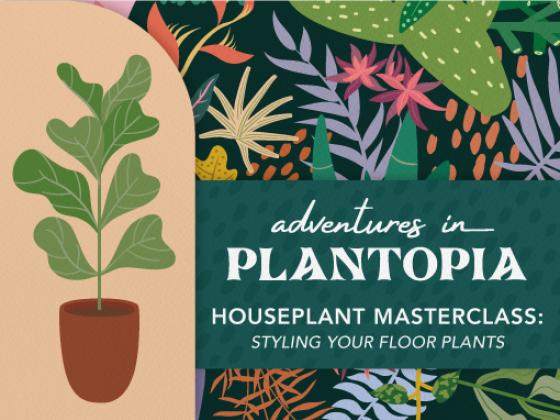 Online Webinar: How to Create a Houseplant Soil Mixture
Live Stream - McDonald Garden Center's Facebook Page
Join Mike, the Garden Guru, as he shares his expert tips and tricks for creating the perfect soil mixture for your houseplants. You'll learn about the different types of soil, amendments, and their specific uses, as well as how to mix your own custom blend to suit the needs of your plants. In this interactive webinar, you'll have the chance to ask Mike any questions you may have about soil and plant care. You'll also get to see him demonstrate how to mix up a batch of soil in real time. Don't miss out on this opportunity to learn from the Garden Guru himself and take your plant care skills to the next level.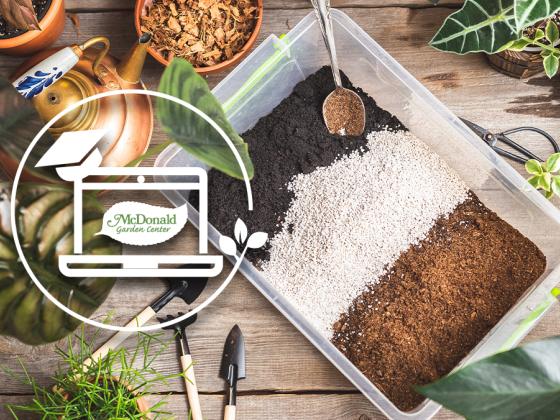 Heirloom Ornaments
Celebrate locally with this exclusive collection of hand-painted ornaments featuring historic locations and attractions unique to Hampton Roads. Available online and in stores now. Shop Now