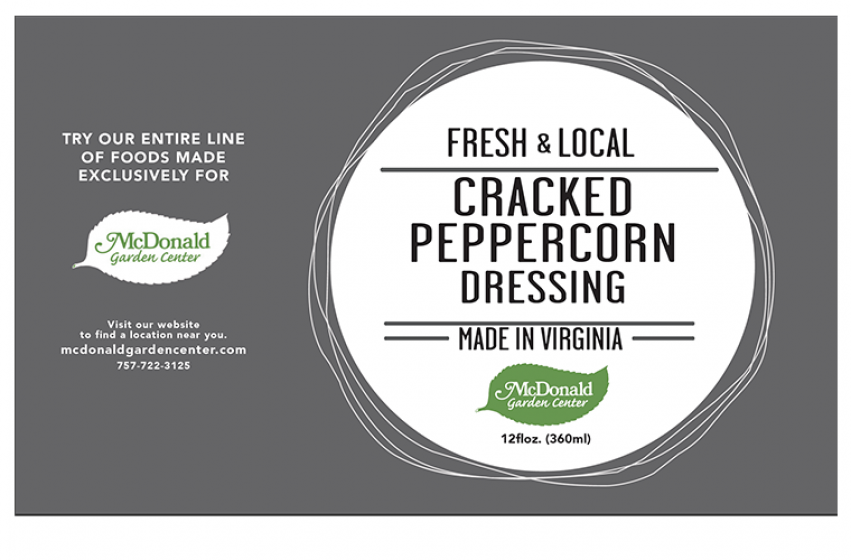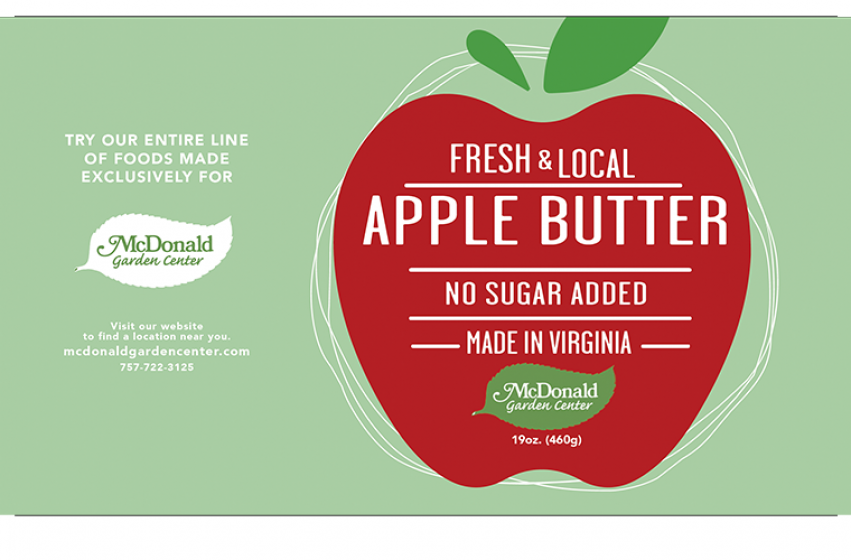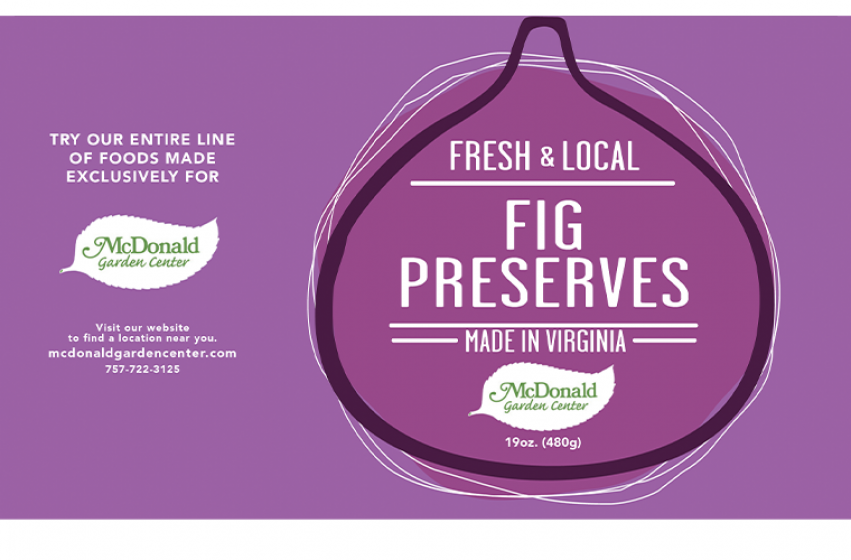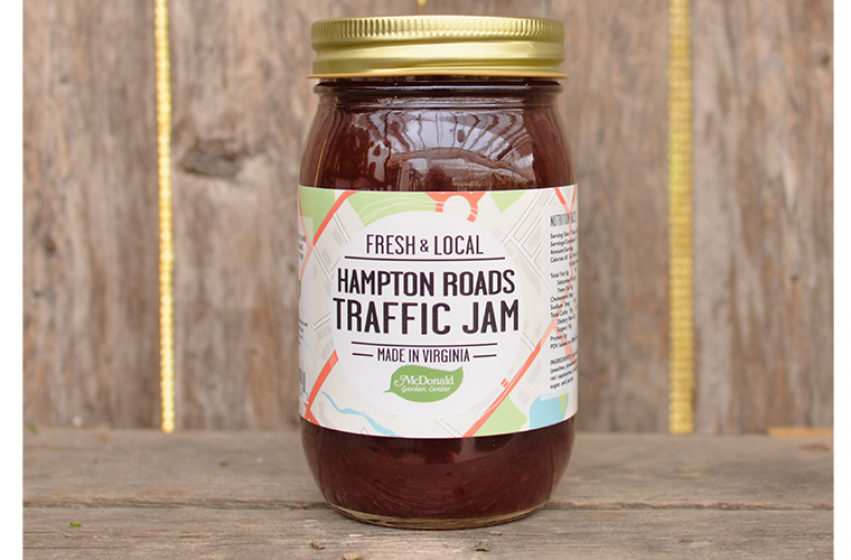 Grab a knife and spread on the flavor with McDonald Garden Center's three NEW additions to our line of jams, jellies, preserves, fruit butters and sauces. Crafted locally from Virginia grown produce, these products offer the utmost quality at an affordable price. Our branded foods are made using the finest ingredients with methods established in the 1920's. Whether it's a jam, jelly, salsa or dressing—you'll find the freshest, most flavorful ingredients in every bite. Our products are great household staples, as well as fantastic gifts for any occasion - just add a bright ribbon around the top with a gift tag! Check out our complete line of jams, sauces, dressings, and salsas available at our year-round locations.
NEW Apple Butter (no sugar added) – our customers requested a "no sugar added" alternative alongside our original Apple Butter and here it is! Light on the sugar and made with fresh apples with a touch of cinnamon, this rich and creamy apple butter is bursting with flavor. Perfect for topping ice cream, cinnamon rolls, muffins, pancakes, and any other sweet treat.
NEW Cracked Peppercorn Dressing - peppercorns give this dressing a zing that is sure to tantalize your tastebuds. Equally as sweet as it is robust in flavor, this dressing is sure to be the crowning jewel on salads and more. Use as a dip with vegetables or as sauce for chicken, beef, or pork.
Fig Preserves (COMING SOON) - made with ripened, tender figs, this new addition blends sweet, tangy, and savory flavors. Spread on toast, combined with soft cheeses, cured meats, top desserts, or add it to grilled cheese sandwiches.
Hampton Roads Traffic Jam (MOST POPULAR) - voted most popular by our customers, this thick, sweet spread is a melody of peaches, strawberries, cherries, raspberries, and cranberries. Use on breads, as a glaze for pork or chicken, dollop on top of cheesecake, stir it into cottage cheese or yogurt, or serve overtop of cream cheese with crackers.