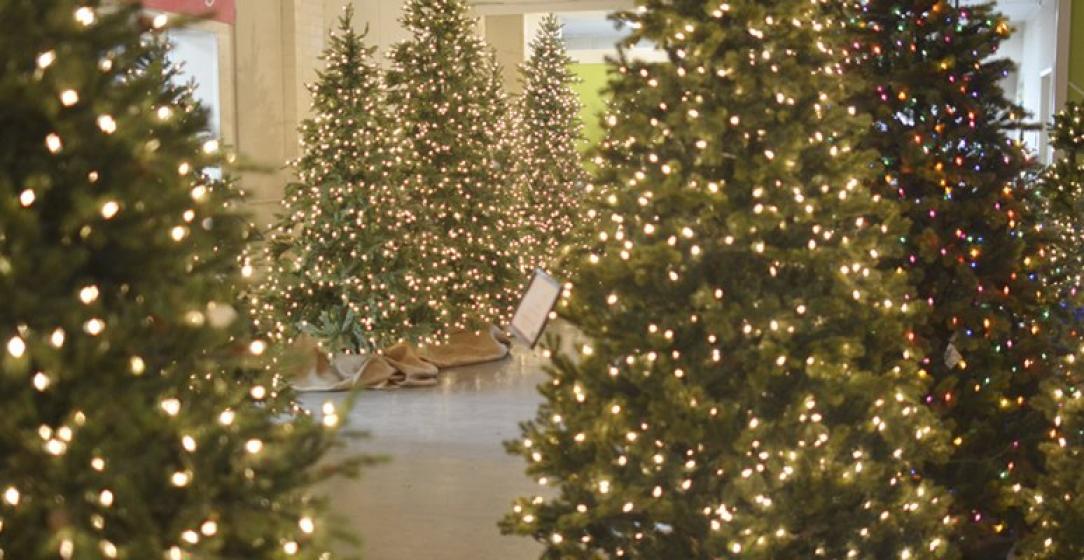 NATURAL FAUX CHRISTMAS TREES
The Christmas tree is the centerpiece of holiday decorating. Add lights and ornaments and you have the inspiration for all other holiday décor. Shop McDonald's incredible selection of faux, life-like Christmas trees and you just might fool Mother Nature. Available in a variety of shapes, sizes and styles there is surely a tree that will set the stage for your holiday trimmings. Each quality tree is crafted with care and will offer beauty for seasons to come. With easy set up, these trees offer a natural look with less mess. But, should a problem arise, we offer permanent tree diagnostics to help solve and fix the problem. With more than 75 faux trees available there surely one to spruce up your holidays.
Why a McDonald tree?
• Fresh-cut realistic appearance
• Fade and crush-resistant needles, so your tree will look fresh year after year
• Dense branching for utmost fullness - like a real tree
• Durable hinged branches. No assembly needed for easy set-up and take-down
• Rounded edge and sculpted branches with long lush needles on heavy gauge wire
• High density of lights for optimum brilliance
• Lights wrapped around each branch to ensure they will stay in place
• Virtually invisible wiring
• A sturdy metal stand
Shop our pre-lit trees this weekend, November 8-10 at our HOLIDAY OPEN HOUSE >>