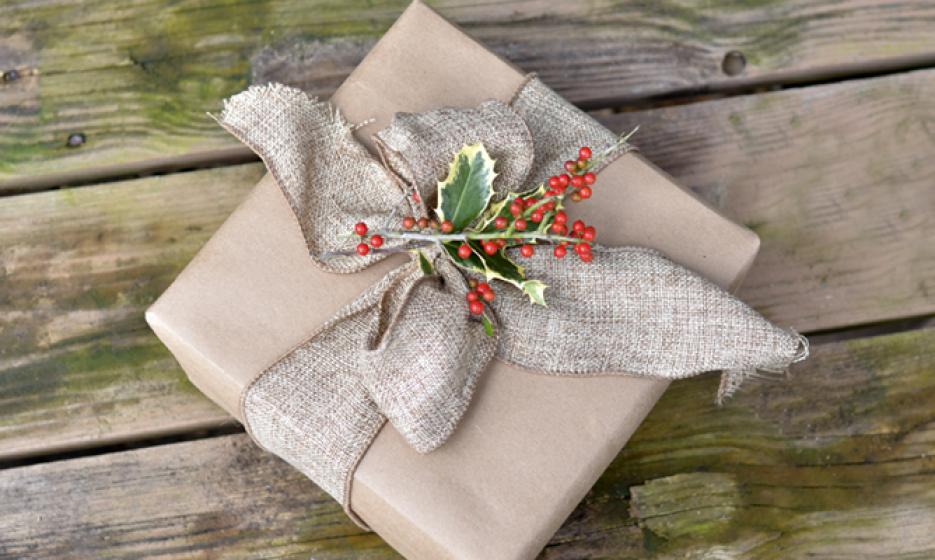 DECORATING WITH RIBBON
Ribbons are perfect for holiday decorating. They're cheerful, inexpensive, versatile and readily available. Our design team loves to use ribbon in expected and unexpected places. Here's their top three ways to use it for holiday decorating.
Garland. Trees look great with ribbon as the garland. There are a number of ways to drape the ribbon for a dramatic filler on the tree. You can loosely wrap the ribbon around the tree or you can loosely drape it down the tree for a vertical effect. Our designers love draping the ribbon in a non-symmetrical or formal way.
Tree Topper. The topper is like the cherry on top of the sundae. The eyes will naturally move towards to the top of the tree to checkout the topper. Tree toppers can be traditional bows or you can use ribbon, picks and other unique objects to draw attention to your tree. Create a whimsical holiday feeling by topping the Christmas tree with red and green. By adding shapes and sizes and glitter and glitz you can dazzle your tree with a twist on the traditional. Go natural and modern with a burlap ribbon and instantly achieve that fresh from the woods feeling. The silver and champagne colors will make it a bit fancier and tie into most color schemes.
Presents. Using ribbon and simple Kraft paper makes an attractive yet sturdy wrapping. The natural color is a perfect backdrop to any ribbon or bow. You can use ribbon tied in a simple show string bow or show off your bow tying skills with something fancy and loopy. Ribbon is the perfect element to tie together your gift. Gift wrapping is fun and festive and gives presents their own unique personality and can bring together your holiday décor.