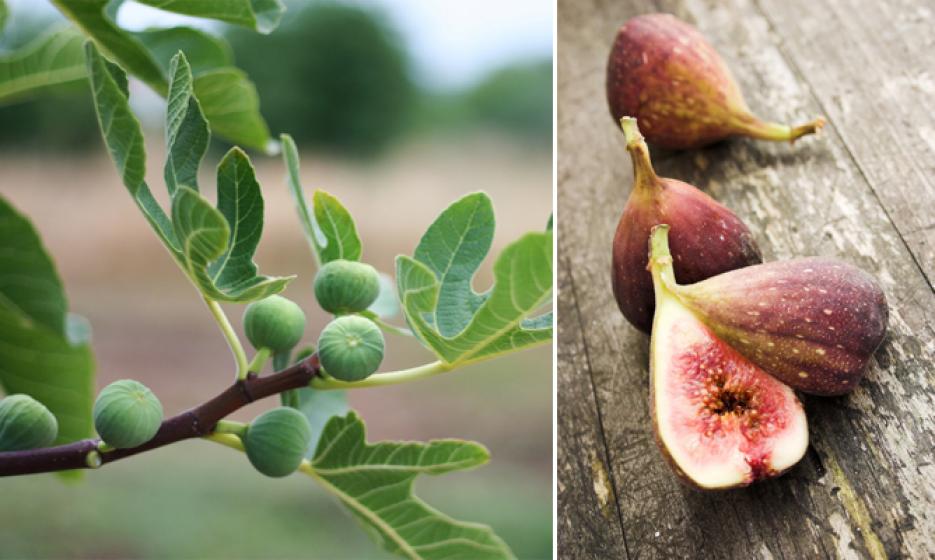 One of the easiest fruits to grow: THE FIG TREE
Figs are one of the easiest fruit trees you can grow and NOW is the time to enjoy this scrumptious fruit. They grow happily in both the ground and in containers, making them perfect for all types of gardeners. Figs grow on low, open trees with no thorns and soft leaves, and they are very easy to pick. You'll know a fig is ready to be picked when it feels soft and it separates easily from the tree when you lift it upwards from its drooping position. Unripe figs are harder, more firmly attached, and do not droop. These delicious fruits are at their peak right now in Hampton Roads and will be remain until frost in mid-October.
Enjoying the flavor of a freshly picked fig in the shade of the tree's canopy is a true Southern tradition. Thomas Jefferson claimed in his retirement to want only to sit beneath a fig tree with his books and watch the days pass by. Luckily, he did a lot more than this. Jefferson not only spread the popularity of the fig from Europe, but also expanded the area where the tree is grown. So, grab a shady seat and enjoy this southern treat!
Our Favorite Figs:
There are hundreds of fig varieties to choose from. Here's a list of our faves...
Brown Turkey - boasts brownish, copper-colored skin, often with hints of purple, and mostly pink/red flesh with some white. They work well in salads or in desserts where a sweetener will be used.
Celeste - approximately the size of an egg, Celeste fruits are purplish-brown when ripe, with a sweet, moist, deep-purple flesh inside. Absolutely delicious!
Mission - named for the Mission Fathers who planted these figs along the California coast. This fig is deep-purple which darkens to a rich, black color when dried. Often called black mission figs, they are extremely sweet and are perfect for serving plain , with yogurt, or with a tangy fresh cheese (such as mascarpone, fromage blanc, or farmers cheese) for dessert.
Strawberry Verde - large, black skinned fig with a scrumptious deep, strawberry-red flesh. It is excellent eaten fresh off the tree or dried. This variety is a dwarf tree well-suited for smaller gardens or containers.