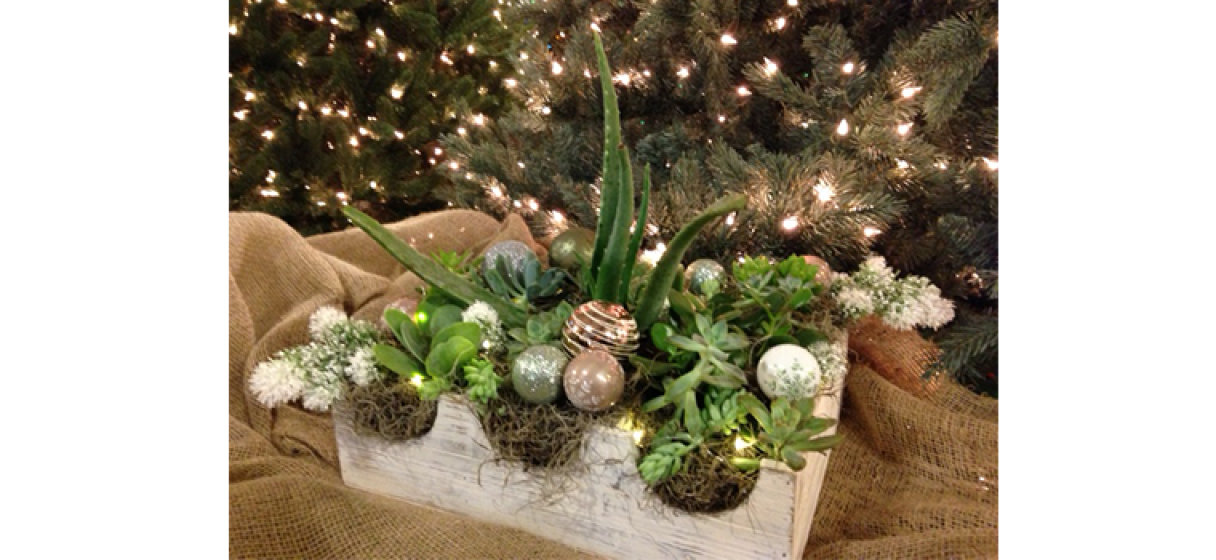 Thanksgiving is right around the corner and you may be looking for ways to dress up the table. Sure, the turkey looks great…but what about your centerpiece? There are unlimited ways to impress the guests at your table for your Thanksgiving feast or holiday parties. Consider these ideas to spice up your table this season.
Lemon Cypress – vibrant color and a citrusy smell make these topiaries a cheery choice for your holiday get-together. Trimmed into a traditional Christmas tree shape, these trees can be decorated with lightweight decorations or enjoyed on their own.
Orchids – phalaenopsis orchids are popular this time of year. Use single stem, double stem or waterfall orchids to give your table an elegant look that will impress your guests. Orchids also look great surrounded by ivy or ferns.
Cyclamen – the patterned leaves and delicate blooms of cyclamen are a simple way to add some color to the table. These low growing plants won't get in the way of you passing the stuffing either. In shades of red, white, and pink, they look perfect in shallow pots
Holiday Cactus - the perfect plant to start a family tradition: This long lived cactus blooms each year for the holidays. This makes it the perfect plant to pass down through the generations of your family for decades to come. Your family's Christmas cactus will make a meaningful centerpiece as you gather for the holidays.
Poinsettia - for a traditional touch, use poinsettias in shades of red and white at your Christmas party. Decorate poinsettias with our battery operated InvisiLites for some added sparkle.
Amaryllis – another dramatic touch for the table is the amaryllis. Amaryllis flowers are stunning in shades of red, white, and pink. Try using several red amaryllis surrounded by green or variegated ivy for an elegant and simple centerpiece.
Succulents – the popularity of succulents seems to be never ending; just like the many ways to us them decoratively. Shallow pots and bowls are the best way to display them on the table. Use different kinds of succulents in shades of green and blue to create interest. Don't forget to add some sparkle with lights or ribbon.
Incorporating ribbon, ornaments, pinecones, cut greens, branches, or lights is easy to do and all depends on the look and feel you want to achieve. Stop on by to see us and gather inspiration for your next celebration. We can help you create the perfect arrangement.
While the weather is getting colder outside, things are still lush and tropical in the McDonald Garden Center houseplant departments! Visit us at our Independence location and our new Great Neck location.