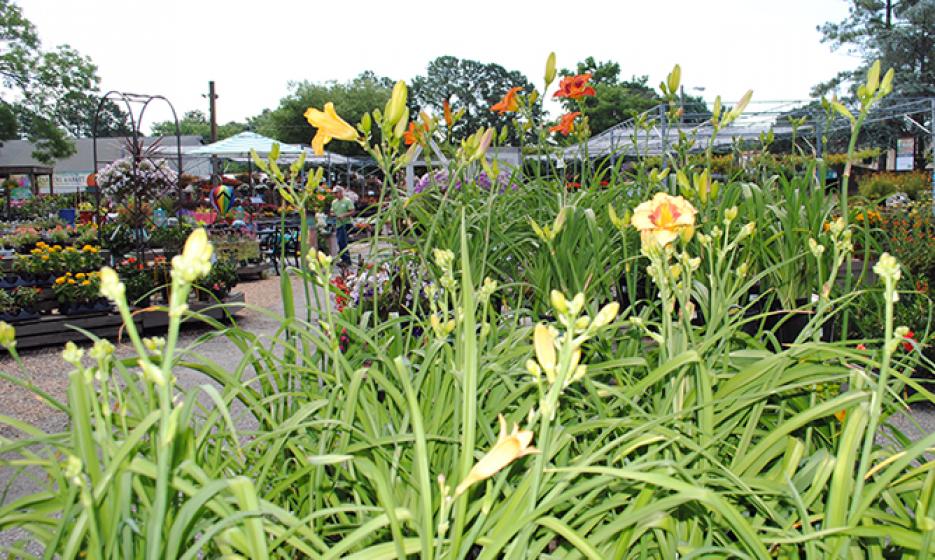 NEW DAYLILIES, Jazz King and Mighty Chestnut
Great for the gardener who doesn't have a lot of time or patience, these perennials aim to please! Blooming throughout the summer, daylilies will add a burst of color to sunny gardens without a lot of fuss. Showy plants produce an amazing diversity of colors and shapes and can be planted spring or fall in just about any location. Daylilies are often referred to as the perfect perennial for lots of reasons. Not only do they come in a variety of colors and sizes, but they also survive in a wide range of climates - with very little care. Daylilies grow vigorously, help suppress weeds, and are virtually disease and insect free. They thrive in full sun or light shade, are drought resistant and tolerate many types of soil. Daylilies are known to bloom from late spring until autumn. They are ideal in flower borders, for massing, as a groundcover or even in containers. As for daylily maintenance, simply deadhead foliage in spring before the plant begins to green up. So be sure to get your daily dose of color with this summer favorite. Check out two new varieties that we adore, Jazz King and Mighty Chestnut.
Jazz King – boasts loads of ruffled, orange gold flowers with a raspberry red eye and matching edging. Jazz King is a fragrant, profuse bloomer that is a superb choice for the garden because of its extended blooming time. Blooms will stay open for up to 16 hours. Perfect in borders, massed in the landscape or in containers. Prefers full sun to partial shade.
Mighty Chestnut – features intense russet red-orange blooms with a contrasting plum eye set off by a yellow-gold throat. Produces loads of large 5 1/2' blooms atop emerald green foliage that keeps its healthy green appearance from mid to late summer. Plant in borders or group in the landscape for a pop of color. Plant in full sun to partial shade.