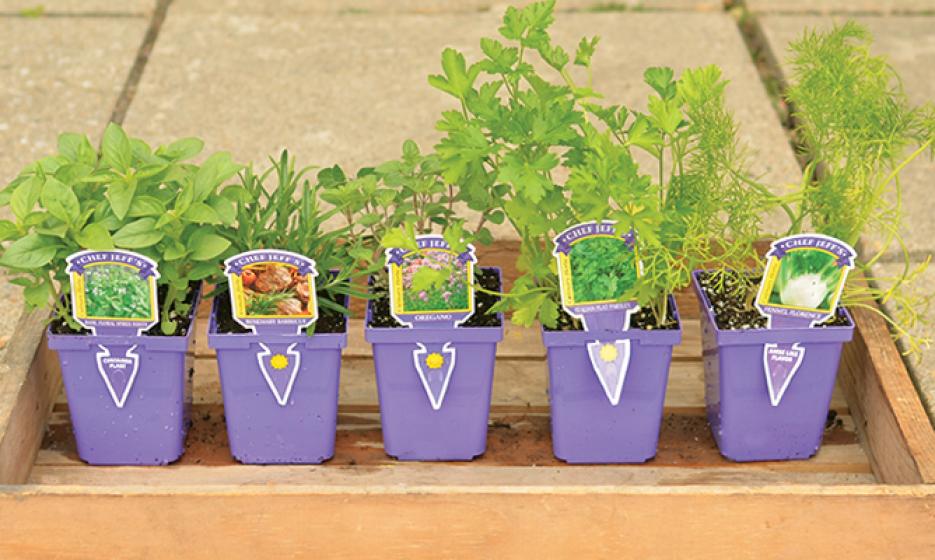 GROW AN ITALIAN HERB GARDEN.
Have the tastes and smells of Italy right in your own backyard. An Italian herb garden can be any size or shape, and can easily be grown in containers on a sunny patio or deck, and it's a fun project for the whole family. Here are a few staples to include in your garden but remember, the possibilities are endless so be creative and plant your favorite Italian seasonings.
Oregano: This aromatic herb is easy to grow and is one of the few herbs that is stronger dried than when fresh. Italian Oregano, commonly called 'the pizza herb,' is a must-have for any tomato sauce.
Basil: This is an absolute must-have for Italian cuisine. It is grown for its wonderful sweet flavor. Use in sauces or top and top off dishes with this relish herb. You can use any of the basils, but we really like Sweet Basil.
Hot & Spicy Oregano: This easy-to-grow herb lives up to its name - hot and spicy! The perfect addition to tomato sauce or pizza sauce, this herb gives your dishes that extra zing. It thrives in a sunny space and likes well drained soil. Harvest the leaves and use fresh or dried.
Fennel: This herb looks similar to its popular relative, dill. With small yellow flowers and feathery leaves, this aromatic and flavorful herb with anise like flavor.