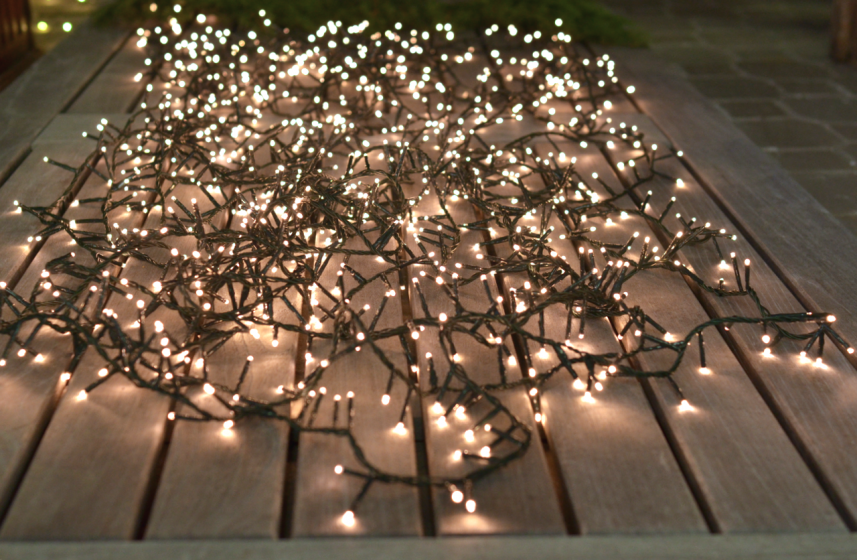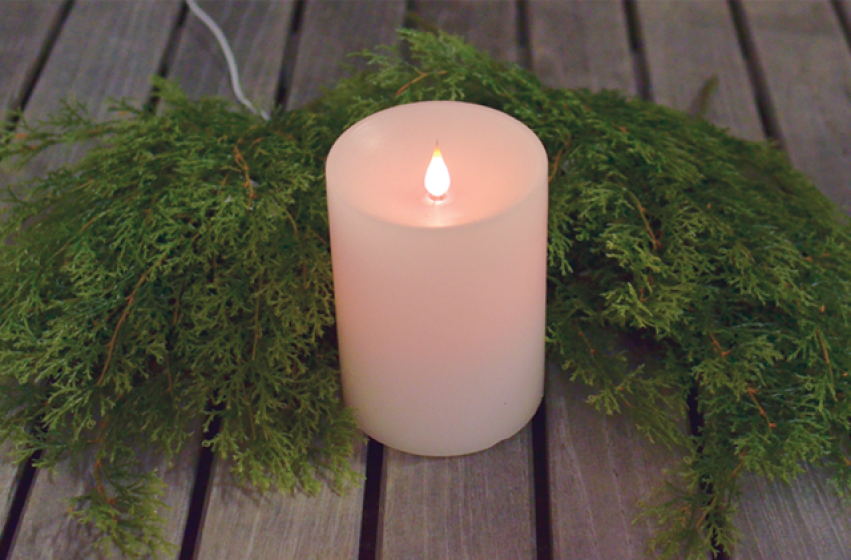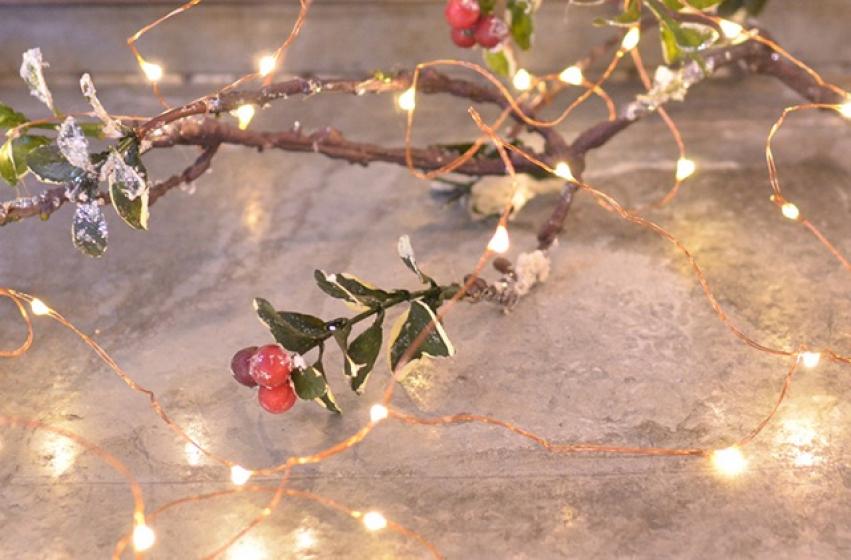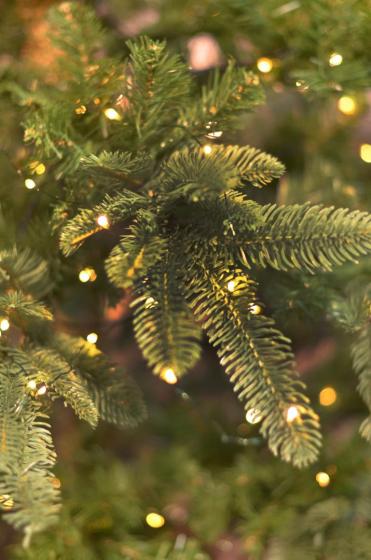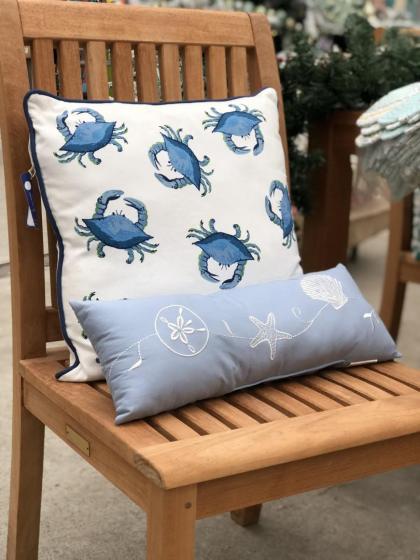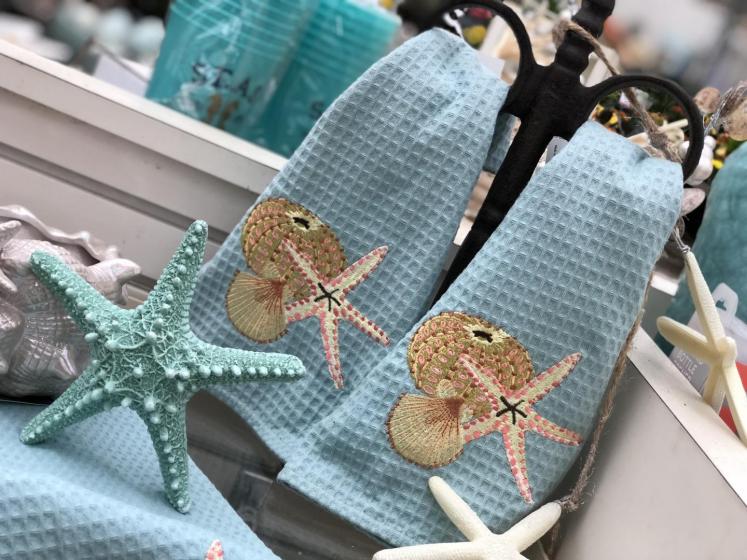 The cider is simmering, lights are twinkling, and the greenhouse is shimmering.
That could only mean one thing- HOLIDAY OPEN HOUSE at McDonald Garden Center!
Despite recent beach-going temperatures, the Christmas season is, in fact, right on our heels. With falling temps and football games comes our annual open house event that features all of the latest trends in the festive fantasyland that is the McDonald Garden Center Christmas Shoppe.
We're giving you a behind-the-scenes look at what to expect this year, along with recommendations from our in-house experts on what's trending. Here are our top picks.
5. Compact String Lights- Lumineo Compact Lights are one of the easiest ways to brighten up your holidays. These LED string lights have 500 or 1000 lights per strand, but that is just the beginning. They have 8 functions from steady on to an array of twinkle and fading functions. They can be used indoors or outdoors. Compact Lights won't tangle, no more struggling to get your lights ready to use, with one inch spacing between each light, you get more bang for your buck. They are virtually unbreakable, and the best part is they burn for a minimum of 50,000 hours. That is almost 6 years of constant burn (or over 22 years of a 3 month burn). Our staff uses these lights, and they are definitely on the must-have list.
4. Candles- Get the season "glowing" strong with our unique selection of flameless candles. New this year, we are offering an innovative window candle with directional lighting. We also are bringing back Simplux candles, which were a huge hit with customers and staff alike last year. Simplux Flameless Candles are stunningly realistic and boast patented TRUE-FLAME Technology® that makes them virtually indistinguishable from the real thing. The three-dimensional flame will never burn out, always remains cool to the touch, and is safe around the home, children and pets. Those qualities make the Simplux candle perfect for weddings, events and everyday use. Available in pillar and melted candle styles, from 5-inch to 9-inch
3. Invisilites- These fantastic lights are one of our favorite ways to brighten your holiday décor during the upcoming season. Invisilites are micro LED lights on a thin, flexible wire that are super easy to use. They come in a variety of styles, designs and colors that are sure to match any décor for the holiday season-or all year round.
We have the largest Invisilite selection in Hampton Roads. They come on either green, copper, or silver wire, and we carry them in both battery-operated and plugin. Each year we add more to our collection, like snowflakes and stars, as well as gold, silver and red ornament string lights.
2. Lifelike Trees- McDonald Garden Center takes great pride in offering the highest quality, lifelike, prelit Christmas trees. We have more than 60 different trees to choose from featuring both LED and Incandescent lights. They come in a variety of sizes, 4.5-foot, 6.5-foot, 7.5-foot and 9-foot, as well as many shapes from slim to medium to full.
If you haven't looked at artificial trees in a while, you won't believe how lifelike they really are. A majority of our trees have a molded lifelike tip that allows for more diversity in styles, needle shape and color in our trees. Molded tips hold up better then the traditional material most of us are used to.
All of our trees are very easy to setup. Branches are hinged to a central post and fold out with ease, and the lights are clearly labeled for easy hook up. Most trees come in three to four sections.
1. Coastal Inspired Decor- We're trading our garden boots for flip-flops this year as coastal themed décor is the hot trend for this season. Our buying department has hand-selected the offerings this year, and we're really excited about what they've brought to McDonald Garden Center. Here's what to be on the lookout for.
Pillows- fun but elegant, a creative way to set the tone anytime of year.
Hand Towels- we love this idea for guest bathrooms or a holiday dinner place setting.
Beach Wall Décor- really personalize your space and create a backdrop for your holiday décor.
Starfish and Coral- accent your space with different varieties of starfish and coral. Not only do they add another texture into the room, the colors play off each other beautifully and create a statement you're going to want to reinforce all year long.
This is just a small sampling of what the McDonald Garden Center Christmas Shoppe has to offer this year. Our Holiday Open House is November 3-5th. Make sure to come and get your favorites before they're gone!