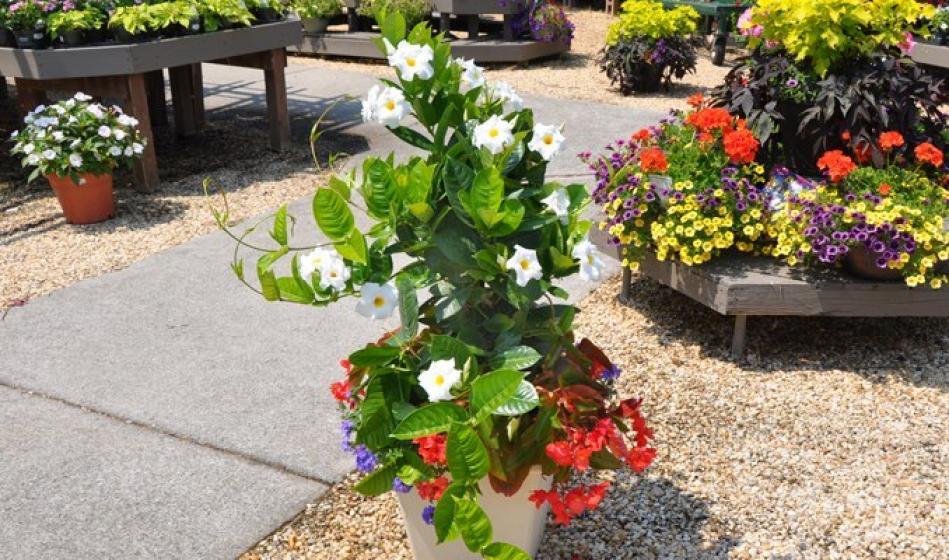 We've all been waiting for things to heat up in Hampton Roads and it looks like summer is finally on its way. Fill your garden with these tough plants that thrive in the Hampton Roads heat and humidity. These will last spring through summer and perform even better as the mercury rises! They'll not only survive the heat, but they'll look great doing it. Some of our favorite plants that love the heat & sun:
DAYLILIES - this perennial flowers for one day and is replaced by another bloom the following day. Available in tons of varieties, shapes and colors this plant requires little care and will thrive in drought conditions.
PORTULACA - a sun-loving annual succulent that offers tons of vibrant flowers all summer long. Its low growing habit is perfect as a ground cover, in hanging baskets or in the landscape.
MANDEVILLA - a pretty and prolific climber perfect for adding bold color in the summer heat. Train these annual flowers to grow up a trellis, fence or mailbox post.
HIBISCUS - exotic and tropical, these bright showy blooms are available as annuals and perennials varieties and can open to be several inches across. Loving full sun, they are the perfect way to add color color to outdoor containers.
ANGELONIA - often called summer snapdragons, Angelonia will WOW you with upright flower spires in beautiful shades of pinks, purples and white.
ZINNIAS - gorgeous flowers come in an amazing array of shapes and colors. Zinnias are highly attractive to butterflies that you can always count on having these fluttering guests dining in your garden every afternoon. These blooms add a wonderful structure and color to any summer landscape ~ a real must-have!
CELOSIA - super tough, drought-resistant annual is adored for its unusual style and texture. It comes in an array of luscious colors including red, yellow, cream, orange, rose, deep magenta and pink. Use as flowerbed borders and in containers, inside or out. Celosia is an excellent choice as a cut flower and loves it warm and sunny.