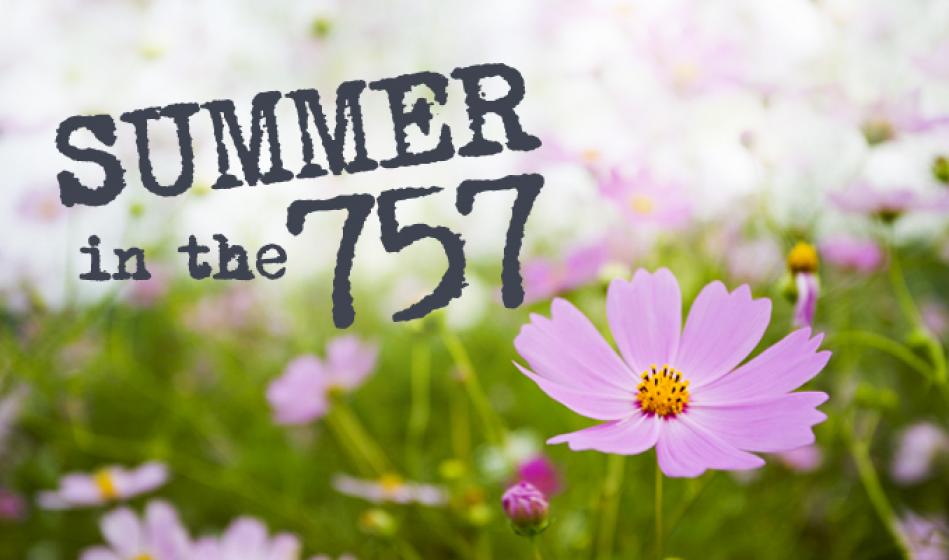 With the first official day of summer arriving this week, June 21st to be exact... we've listed a few sizzlin' summer tips for gardening in the 757. From watering to lawn care, here's what you should be doing now to keep your garden going through the summer. Remember if you need help, our three year-round locations are here to answer any questions.
As your tomato plants grow, remember to secure them. You can bind them to a tomato cage or stake them. This way, your plants will be supported and not flop over. We recommend using a stretch tie. As the plant grows, the tie expands with it, therefore it does not hurt the plant stem and trunk. This also works well for other summer favorites, such as oriental lilies and dahlias.
Water, Water, Water. As the days get warm and the hot hazy days of summer set in, remember your plants in pots need more water. The next time you finish watering with your hose, fill up your watering can. This way you give you plants a little drink between waterings.
It's best to water your plants early in the day to ensure maximum growth and minimum disease problems.
Now's the time to feed your warm season lawns such as Bermuda, St. Augustine and Zoysia. We recommend using classic lawn food 16-0-8, a slow-release fertilizer that comes in a 20lb. bag that will cover up to 5,000 square feet. To keep your lawn looking great, mow weekly or twice a week. Position the mower blades to the warm season lawn at a height of 2 to 3 inches. Mow fescue lawns at a height of 4 to 5 inches.
Remove faded flowers from annuals to encourage repeat blooms and keep it producing longer into the season.
Feed your gardenias. These plants love nitrogen and iron. To encourage maximum growth and blooms, we recommend feeding them with McDonald Greenleaf Fertilizer 12-4-8, which is a great source of nutrients as well as iron.