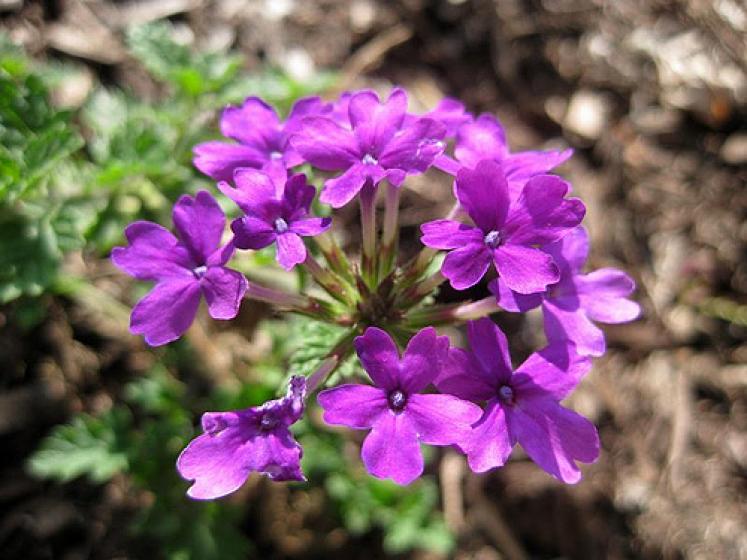 Michelle, Assistant Store Manager, shares one of her favorite perennials.
My pick is trailing 'Homestead Purple' verbena. Although we have a wide selection of annual verbenas in many colors, this perennial variety produces large clusters of purple flowers that bloom late spring throughout summer and into the first frost. Along with its large clusters of flowers, it has rich, dark green foliage that showcases its vivid purple blooms. Homestead prefers full sun, well draining soil, and once established, only needs occasional watering during hot periods in the summer. Cutting the verbena plants back at the end of the summer will encourage continued flowering well into the fall. Its hardiness ranges from zones 7-10, and is typically evergreen in Hampton Roads.
Homestead Purple is a rampant grower and will quickly fill in any open space. It typically grows 1-foot high and 3-feet wide, making it perfect for borders, groundcovers and rock gardens. This perennial also looks great in containers on a patio or porch. It's also a beneficial plant to pollinators such as bees, hummingbirds and butterflies. And, if you have issues with deer eating your plants - no worries, this plant is resistant and usually not on their menu! "Homestead Purple" verbena is a great choice for any Hampton Roads gardener.