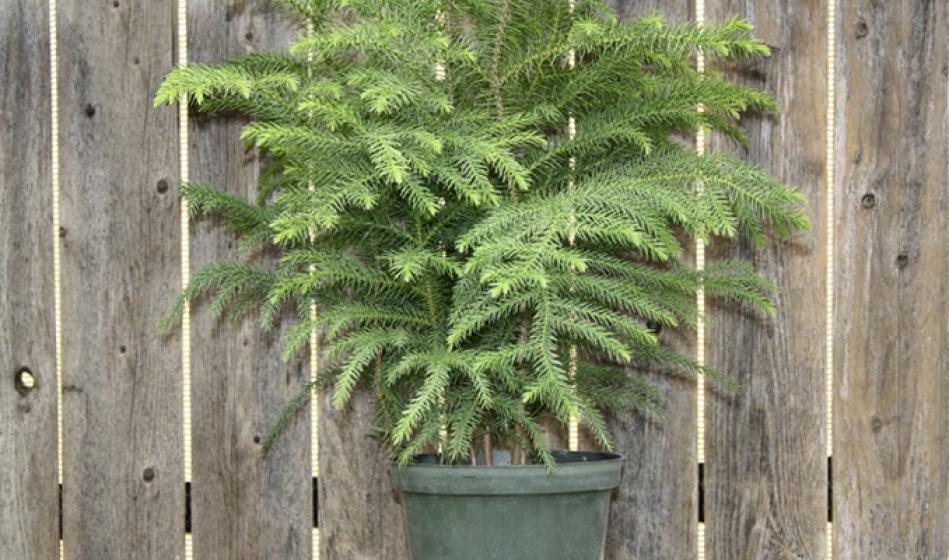 THE NORFOLK ISLAND PINE
This little beauty with soft needles, distinctive flat branches and a naturally symmetrical shape is a popular choice for indoor holiday decorating. The small and medium size varieties are often used as accent trees during the holidays or even as a tabletop Christmas tree. Best of all, once the holidays are over you can keep this plant around your home for a touch of green throughout the year. A truly great addition to your houseplant collection!
Not really a pine, the Norfolk Island is a member of an ancient family of conifers. This miniature tree thrives in the Southern Hemisphere. It is named for Norfolk Island, which is located in the South Pacific between Australia, New Zealand, and New Caledonia. It is an Australian territory, and its flag prominently features the Norfolk Island pine.
Holiday Tip: Add a strand of tiny string lights and even some ornaments for a festive look all season long!