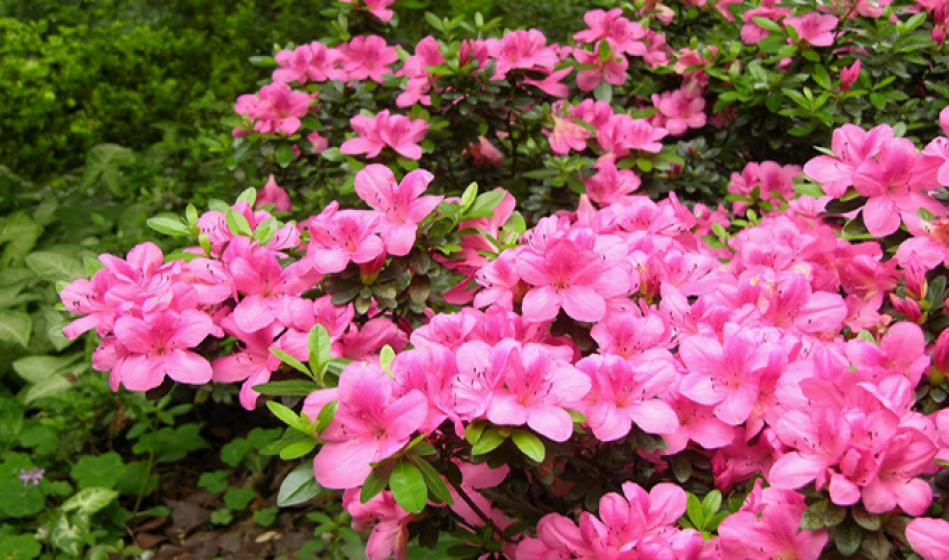 Pink your garden with some of our favorite spring & summertime blooms. From bubble gum pinks to blush tones that feel more refined, adding a splash of pink to your landscape can instantly add a touch of beauty. For a colorful alternative to neutrals, opt for more muted blush tones like beigy-pinks or powder pinks. The key is to find the perfect pink that best suits your design style. Try pairing pink with yellows, oranges, purples, or even reds. You just can't go wrong with pink.
Join us and Sentara Cancer Network this Saturday, April 25 for our annual PINK DAY and help the fight against breast cancer. Visit any location and purchase from a variety of pink geraniums, petunias, azaleas and knockout roses and 15% of the proceeds will support breast cancer prevention.
Our favorite way to pink your garden:
Azaleas - This signature southern shrub is the perfect addition to any Hampton Roads garden. Whether you choose bright fuchsia or a pastel pink, this shrub is standout. Try repeat bloomers such as Bloom-a-thon, Rebloom, and Encore Azaleas. These varieties not only bloom in the spring, but summer and fall too.
Knockout Roses - The easiest roses to grow! Single and double pink blooms in either magenta or bubblegum give these low-maintenance shrubs a perfect place in the garden. They are very easy to grow and do not require special care or dead-heading.
Geraniums - This classic annual is available in a wide spectrum of pinks. Choose a soft pink or hot pink to liven up your spring and summer. We love pairing geraniums with cascading bacopa and sweet potato vine for beautiful containers!
Petunias - Bold petunia blooms in all shades of pink make a perfect addition to any full sun container. Also, plant them in the ground for a vivid color display in the landscape.