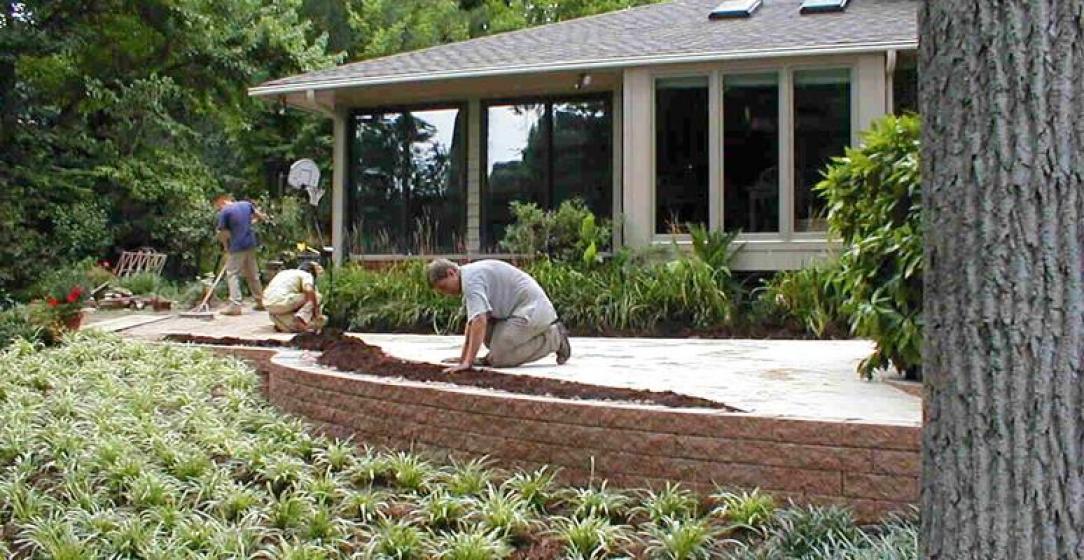 Whether you're dreaming up a brand new outdoor living space or you're thinking about revamping an existing one, planning ahead is essential to creating a patio that's both beautiful and functional.
Here are some things to consider when planning a patio:
Function - Decide whether your patio will be a gathering place or a getaway space. Are you going to throw a lot of parties outside, use it as a family space, or would you prefer a small, quiet, private patio just big enough for a couple of chairs and a table?
Size - It's common to underestimate how big your patio should be. There's no rule of thumb as to size, so it's important to consider how many people will normally congregate in the space. Design proportionately to the house, making the patio as wide as the house and as long as the house's height or matching it to the size of an indoor room.
Shape - Consider the shape; symmetrical to the house, asymmetrical (slightly askew to the house), or sweeping curves. Non-geometric patios provide visual interest even when you're not on the patio.
Materials -Choose building materials to complement the color and style of your house. Our landscaping team recommends using Eagle Bay pavers to create patios as they are available in a wide range of colors, textures and shapes, which are very durable.
Landscaping - Don't forget to compliment your patio with the right landscaping. Before you begin, think about how you would like to incorporate your surroundings into your patio space. Greenery will soften hardscapes and add interest and dimension to your patio. If yard space is limited, simply use well-planned containers in a variety of shapes and sizes.
Think about extras - A fireplace or fire pit will provide evening appeal; a water feature will add ambiance and block noise from a busy street. And a well-placed trellis will provide shade from the hot afternoon sun and provide privacy.
Think of a patio as an extension of your house ~ have fun with the design and make it yours! If you would like help planning and installing your patio, our landscaping team can help. Check out our available Landscaping Services >>