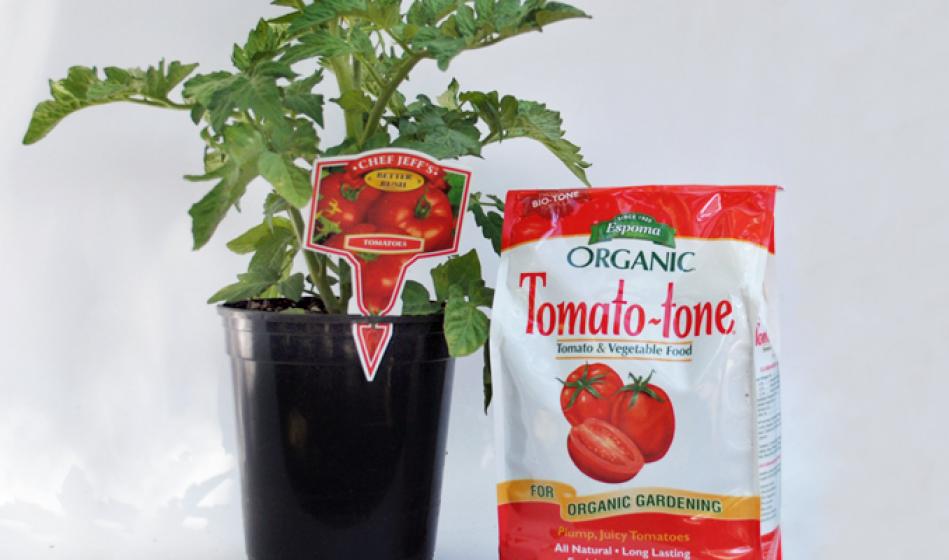 Growing your own tomatoes pays huge dividends and it's pretty easy. You can enjoy a homegrown harvest right from your own yard and tomatoes are an easy way to be a backyard farmer. And, best of all homegrown tomatoes taste better than store bought varieties.
To get started, simply choose a few of your favorite tomato varieties or identify how you might want to use the tomatoes. We offer more than 30 different types, so there is surely a palette-pleasing tomato for you.
Here's our favorite tomatoes:
SWEET or CHERRY TOMATOES (great for salads and snacking)
Super Sweet 100
Sweet Chelsea
Sweet and Neat (yellow or red)
Grape
Husky Red Cherry
Sungold
EARLY-FRUITING TOMATOES (get tomatoes sooner)
SANDWICH TOMATOES (more beefy, less seeds)
Big Boy
Better Boy
Big Daddy
Beefsteak
Beefy Boy
Mortgage Lifter
SMALL SPACE TOMATOES (perfect for growing in containers)
Sweet and Neat (yellow or red)
Super Sweet 100
Roma
Tomatoberry
Sungold
HEIRLOOM TOMATOES (specialty varieties)
Cherokee Purple
Mortgage Lifter
Black Pearl
Old German
Brandywine
After you select the tomatoes that are best for you, you'll want to purchase a tomato cage to keep them upright. For best results and to ensure a bountiful harvest, a cage will support and ensure maximum growth. The cage will give your tomatoes something to grow through and keep the fruit off the ground and help support the stalks and keep them from bending and breaking. We especially love using colorful tomato cage to add a bit of whimsy to your garden.
Finally, to make your tomato plants' roots strong and your fruit plumper, we recommend using Espoma Tomato Tone Fertilizer. This organic fertilizer feeds your plants naturally and will not force rapid growth at the expense of blooms and tomato yield. We suggest applying Tomato-tone after plants are well established (10 - 14 days) and then twice a month during the growing season (May through August).
TOMATO TIP: When planting tomatoes, we suggest adding lime to the soil to fortify the calcium in the soil thus helping to eliminate a common tomato problem, Blossom End Rot.