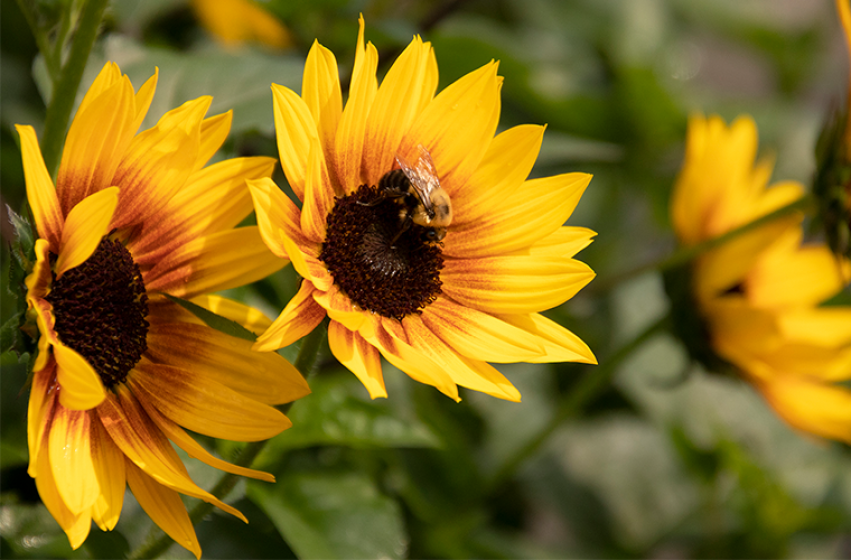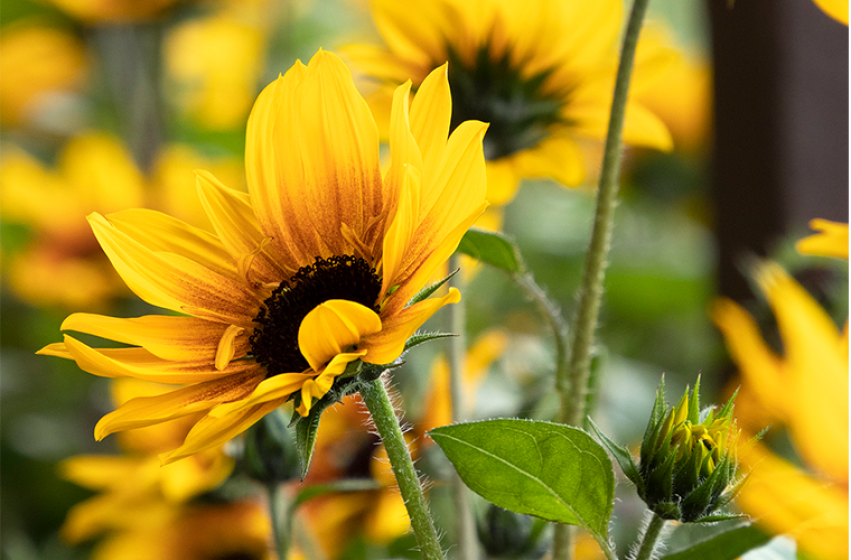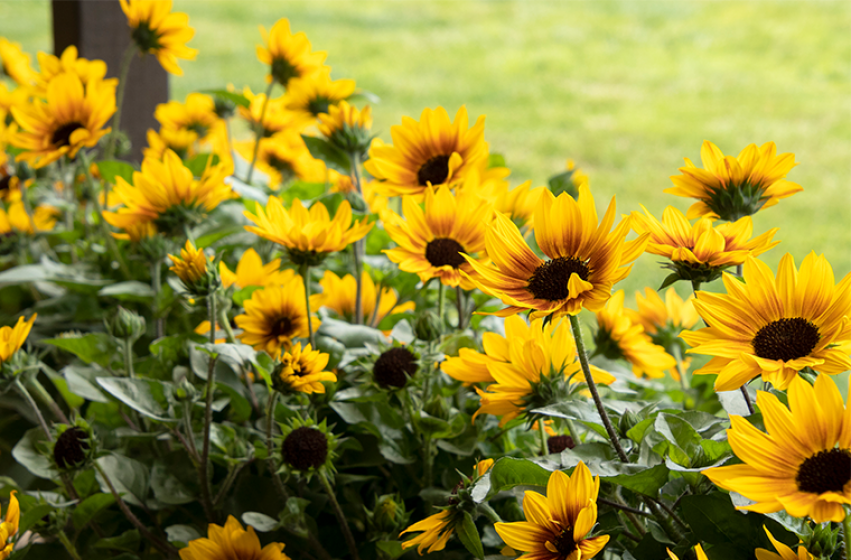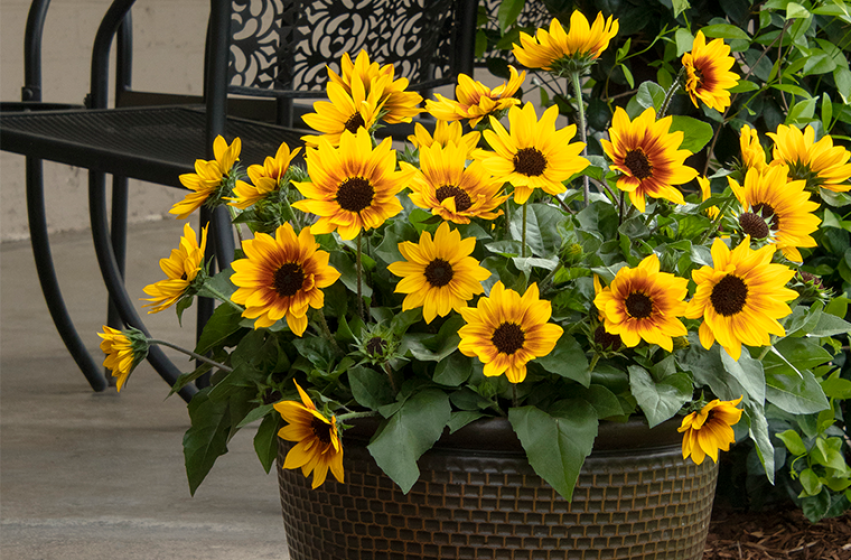 There's no doubt that the sunflower has always been reminiscent to a perfect summer day. Whether you're soaking in the sun on your patio or sitting in an office all day, just having a pot full of these bright and cheery blooms around will lift your spirits. Their dazzling, yellow petals, also known as "rays," have a distinct sun-like appearance that has made them a crowd favorite. Sunflowers are heat-loving and extremely easy to grow and thrive during the dog days of summer.
New on the sunflower scene for 2019 - SunBelievable™ Brown Eyed Girl, Helianthus, by Monrovia. There are so many features of this little beauty that it's hard to pick out our favorite. While most sunflowers are grown from seed, this one doesn't produce seeds, which is why it produces so many flowers. This award-winning, multi-branching, heat tolerant, non-invasive annual produces over 1,000 flowers in a single season, throughout summer, well into the fall up until November. Its compact size makes it an excellent choice in borders and containers. Prefers full sun locations.
FUN FLOWER FACT: Sunflowers not only pivot to face the sun as it moves across the sky during the day, but they also rotate 180 degrees during the night to greet the morning sun.