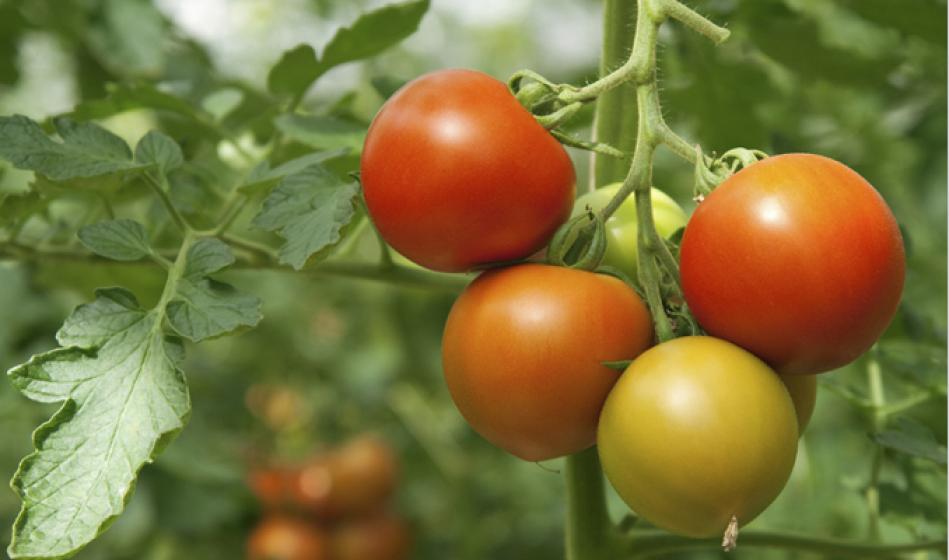 Have you ever thought about growing a pizza? You may not be able to grow a plant with pizzas ready to pluck from the vine, but you can grow a garden with pizza ingredients. A pizza garden can be any size or shape, and can easily be grown in containers on a sunny patio or deck, and it's a fun project for the whole family. It's also a great way to get children outdoors and motivated to plant and eat veggies.
Here are a few staples to include in your pizza garden but remember, the possibilities are endless so be creative and plant your favorite toppings.
Oregano- This aromatic herb is easy to grow and is one of the few herbs that is stronger when dried than when fresh. Italian Oregano, commonly called 'the pizza herb,' is a must have for any pizza sauce.
Tomatoes- are a staple for both the pizza sauce and as a pizza topper! Select from a variety of your favorite tomatoes. Choose sweet tomatoes like Sweet and Neat or even add color with a yellow tomato like Lemon Boy.
Peppers- choose from either sweet or hot peppers in a variety of colors for your pie. The classic bell pepper is a sweet pepper and is good way to add color. Try Better Belle or Red Beauty. Hot peppers can spice it up and we like Super Banana or Cayenne.
Basil- This must have is grown for its wonderful sweet flavor. Use in the sauce or top it off with this delish herb. You can use any of the basils, but we really like Sweet Italian Basil.