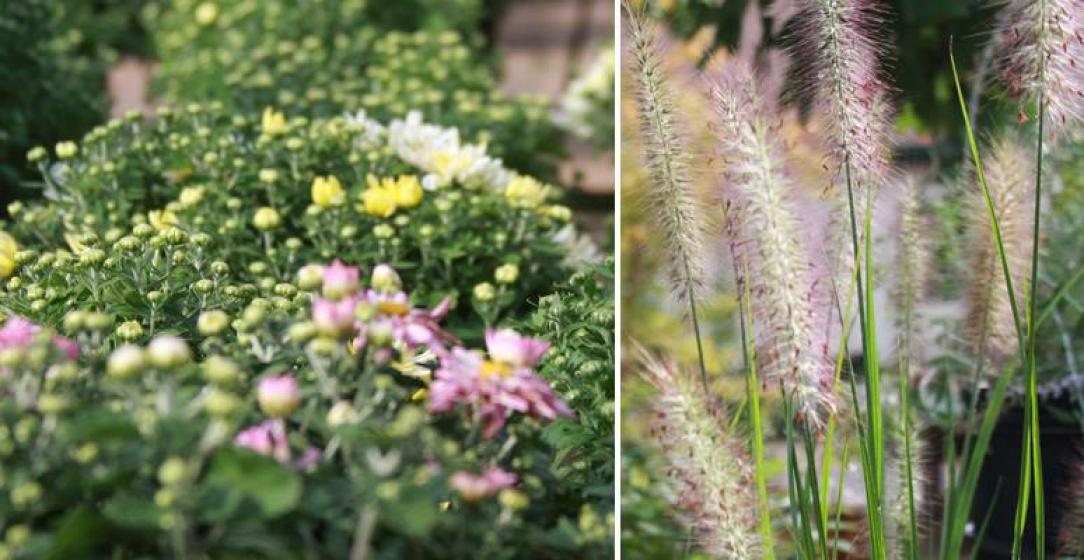 Goodbye August. Hello Fall. While we love the summer landscape, we are excited to welcome all the beautiful plants that fall brings us. The weather is cooling off and that means welcoming football, tailgates, fairs and fall festivities. With fall comes the blooming of cooler weather annuals and show-stopping cool weather perennials. The garden enters a new season with a rush of rustic colors!
Here are a few things to do around the garden this month:
In the Garden:
Plant cool weather annuals like Dianthus, Ornamental Peppers, Mums and Asters.
Set out perennial ornamental grasses.
Divide perennials such as peonies and irises.
Plant trees or shrubs so they will be established for next year's hot summer.
Plant spring-blooming bulbs like Tulips, Daffodils, Hyacinth, or Crocuses.
For the Edibles:
Plan your winter garden.
Prepare the soil for root and cool season cole crops.
Plant Broccoli, Cauliflower, Brussels, Sprouts, Cabbage and Lettuces.
Put in a crop of fresh herbs like Parsley, Dill, Cilantro and Rosemary.
For the Lawn:
Apply Fall Weed Prevention Kit.
Apply McDonald's Premium Grass Seed and Fertilize.
Stop by any McDonald location for a complimentary Fall Grass Classes beginning September 13 through October 18. Every Saturday at 11am!
Home Decorating:
Groom, dust, mist and feed indoor plants.
Think about how you will decorate for fall.
Pull out Halloween decorations and look at creative ways to use them or add to them.