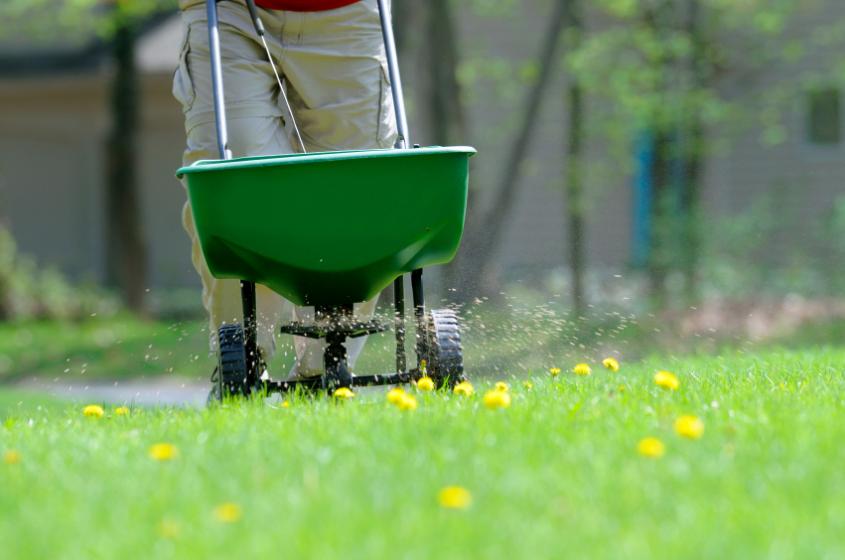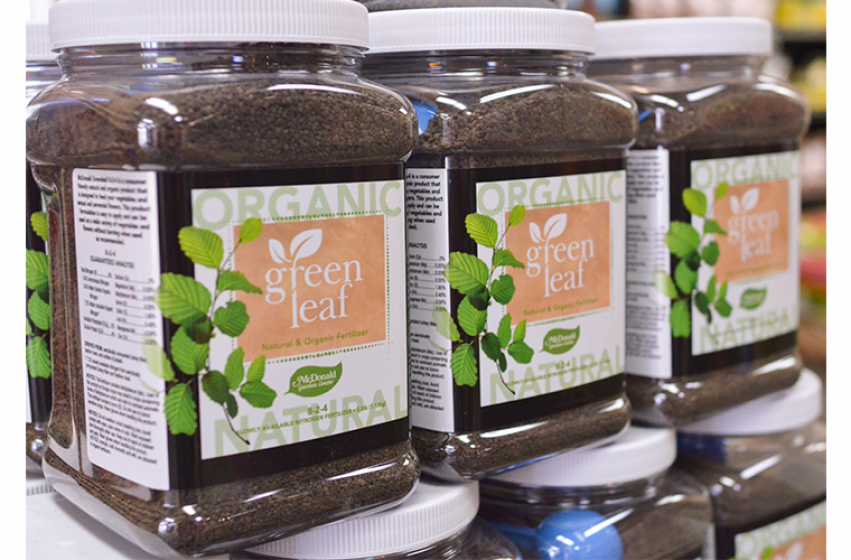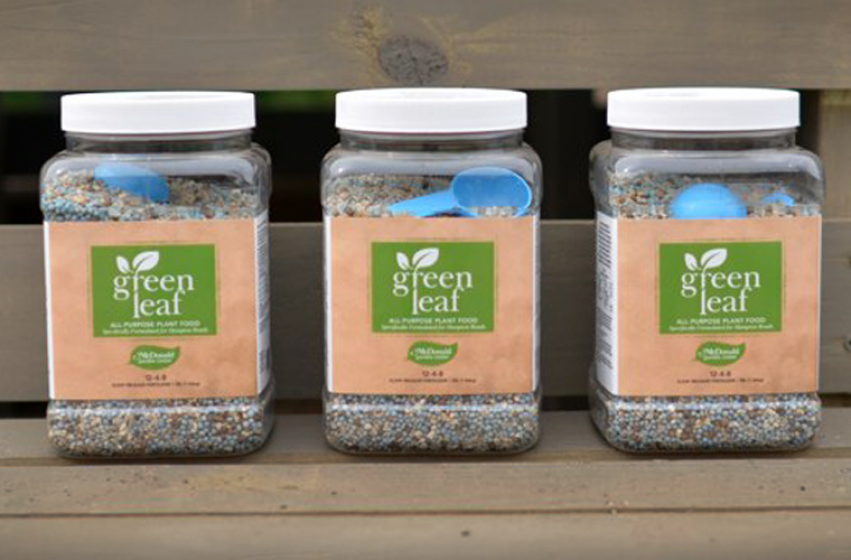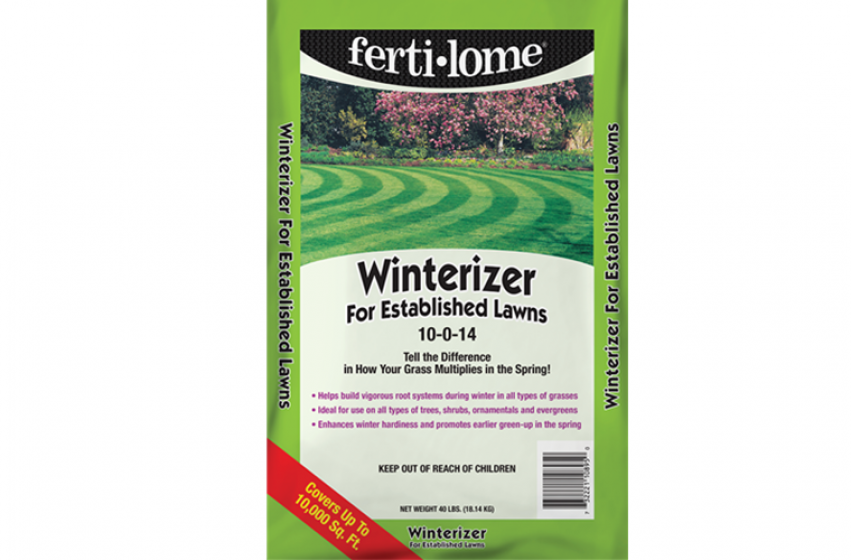 Fall and winter are the perfect times to fertilize your lawns and plants for better health and disease resistance through the winter months. Stronger and healthier lawns and plants will endure the hardships of winter much better then weaker plants and lawns. Applying a fertilizer now through the end of December will ensure your plants success. Plants and lawns are expending energy now developing root systems and preparing for winter by storing food to be used during those colder months, so by feeding your pants you can aid in the survival during winter and stronger root development.
For general feeding of your trees, shrubs, perennials and annuals, we recommend McDonald Greenleaf Fertilizer. This classic fertilizer was designed for the Hampton Roads area, with all the major ingredients needed by all plants; it also has smaller trace elements (micro nutrients) that are essential to plant health. This great fertilizer just got better with the introduction of our McDonald Organic Greenleaf, ideal for all your organic gardening needs. This is our number one option for all your houseplants needs as well, light enough to not harm your indoor plants, but also strong enough to give you visible results within weeks.
Lawns also need winter protection, whether you have an evergreen fescue lawn or a summer lawn like St. Augustine that is going dormant. Summer lawns especially need help as they haven't usually been fertilized since summer, but also because harsh winters can cause some lawns to struggle to survive the long, cold months ahead. St. Augustine, Bermuda, Zoysia, and Centipede lawns can all benefit from Fertilome Winterizer Fertilizer, loaded with potassium that will protect your lawn all winter long. Fescue lawns also need a little help and this winterizer fertilizer will help it develop that strong root system you will need come next summer.
Need something more specific, come in and talk with our lawn and garden experts. We have a huge selection of specific fertilizers that can target specific plants and specific problems that you may have. From organic to traditional fertilizers, we have everything covered from root to leaf to help grow the best plants and lawns in Hampton Roads.